10th June is the first day of VICOM's post stock split. On that day, VICOM (SGX: WJP) opened at $2.50 and closed at $2.41, with the day's low at $2.26. Now that VICOM is much more affordable for investors, should we buy it now? In this article, I'll be sharing my thoughts on whether or not we should buy VICOM post-stock split.
Impact Of The Split
The stock split essentially did not impact current shareholders in any way. There is no dilution to shareholders since the only change is the number of shares issued out into the market. There is no change in equity since there is no additional capital being pumped into the company.
Key financial ratios like the PE ratio and the dividend yield will not change.
The only changes are in ratios that are calculated using "per share" such as the dividend per share which will be divided by 4. If you buy 400 shares of the new VICOM, you'll be getting the exact same amount of dividends you'd get if you had 100 shares of the old VICOM.
Current Valuation
Let's take a look at its current valuation based on its new share price per share of $2.33. Take note that the numbers you see below is for VICOM before the stock split so you will need to divide the numbers by 4.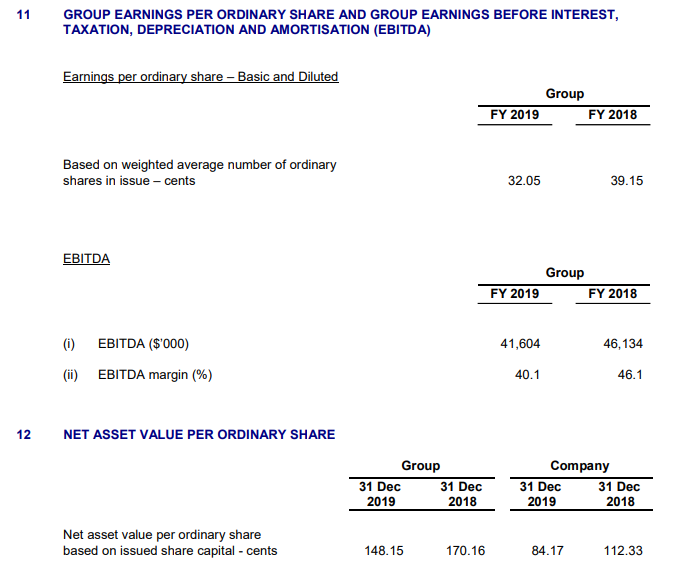 PE Ratio : 29.08
PB Ratio : 6.291
Forward Dividend Yield : 4.12%
(Assuming no special dividends, forward dividends/share = $0.096)
Buy Or Not?
The current valuation for VICOM is quite high and the yield is actually quite low if there is no special dividends being paid out. A more reasonable price to enter VICOM would be below $2.26, which would equate to a pre split price of $9.04, lower than its last closing price before the split.
The reasoning behind VICOM's high valuation is due to 2 reasons.
#1 Monopoly Business
VICOM is a great example of a monopoly business with a huge economic MOAT. VICOM is Singapore's leading provider in vehicle inspection and technical testing services. Currently, they hold more than 75% market share of the vehicle inspection business in Singapore. The best part of VICOM is that they have a very predictable and consistent cash flow. This is because in Singapore, vehicles are mandated to be inspected every 2 years.
#2 Dividend Growth
As I've covered in my previous article, 5 Dividend Growth Stocks to Hold for the Next 10 Years, VICOM has been consistently growing their dividends for the past 10 years.
They paid out $0.0775/share in dividends in 2008 and in 2019, they paid out an impressive $0.459/share dividend. That is an insane 492.26% increase in 11 years. The share price of course rocketed with the stock, increasing 328.73% from 3rd Jan 2008 to 27th Dec 2019. In total, that is a ~381% gain in a short 11 years including dividends.
Final Thoughts
VICOM is equivalent to a golden goose that lays golden eggs. It can't grow anymore but it will lay a golden egg every year for its owners to sell off and enjoy. To me, VICOM is a safe dividend play, a company with a consistent and predictable stream of cash flow.
To me, I won't buy VICOM unless the share price comes down to a more reasonable price range. The market is filled with so many other attractive companies for you to buy, I don't see why you would go for VICOM unless you want something to buy for your retirement and you want something that is predictable and consistent.