Lendlease REIT (SGX: JYEU) has just made a huge acquisition announcement shortly after releasing its 1H FY2022 results. Should investors start accumulating Lendlease REIT before the acquisition is completed or should investors wait on the sidelines as everything slowly unfolds? The ongoing covid pandemic situation has started to worsen in Singapore as we kick off 2022 with daily cases trending higher and higher. Despite this, we can still expect a much better performance in FY2022 for Lendlease REIT as the restrictions start to ease off. Let's dive right into the article and understand if Lendlease REIT is a good buy in 2022.
Portfolio Overview
Lendlease REIT has a total of 2 assets in its portfolio, one in Singapore and one in Milan as of 31st December 2021.
Its Singapore asset, 313@somerset, is a very well-known shopping mall in Singapore, located at the heart of Singapore. The asset is a 99-year leasehold and has a decent valuation cap rate of 4.25%. Its occupancy rate has fallen during the height of the covid pandemic, to a low of 95.6% in September 2020. Soon after, thanks to the proactive management as well as the recovering situation of the economy, the occupancy rate has since improved gradually to 99.7% in 1H FY2022. It is good to note that during this entire period, 313@somerset has maintained a higher than average occupancy rate in Orchard Road, which was between 85% to 90%.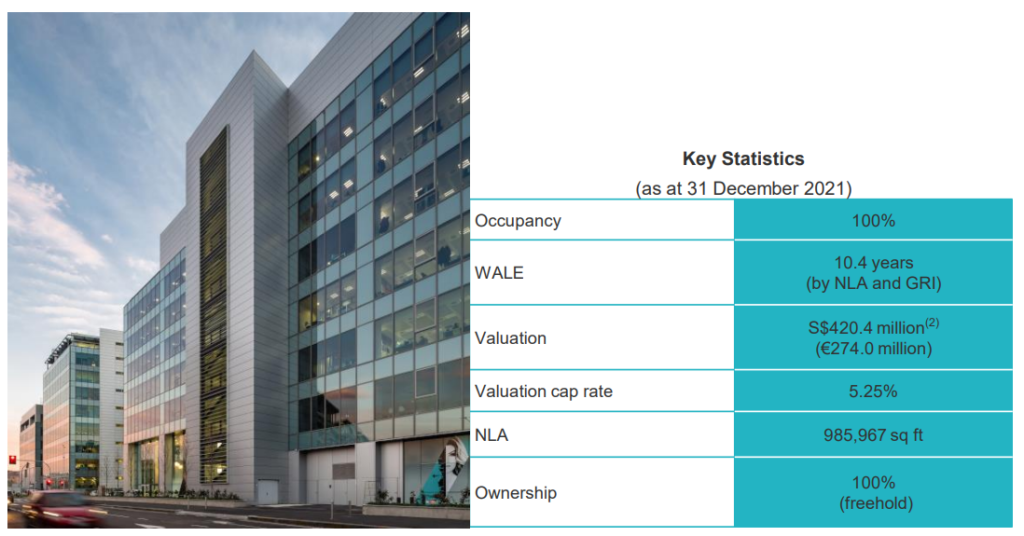 Its Milan asset, Sky Complex, is a Grade-A Office, comprising of 3 office buildings and has excellent accessibility via the public transport system. The property is fully leased to Sky Italia, a British satellite television platform. The asset is also freehold which definitely helps its value appreciate over time. It also has a decent valuation cap rate of 5.25%. The best part about this asset is that its occupancy rate has been maintained at a high 100% thanks to Sky Italia being a very stable tenant.
1H FY2022 Performance
After looking into Lendlease REIT's portfolio, let's review back on how well Lendlease REIT performed in the first half of FY2022 with the ongoing covid pandemic.
Weaker Gross Revenue and NPI
| Year on Year Difference | 1H FY2022 | 1H FY2021 |
| --- | --- | --- |
| Gross Revenue | S$39.19 million (-5.8%) | S$41,608 million |
| Net Property Income (NPI) | S$29.643 million (-2.5%) | S$30.393 million |
Lendlease REIT starts off FY2022 on a slump with its Gross Revenue and NPI falling by 5.8% and 2.5%. The drop mainly came from the lower rental reversion at 313@somerset as well as lower revenue from Sky Complex due to forex loss. Being such a young REIT with a small portfolio, such instances are common, especially with the current covid situation we are in. Regardless, Lendlease REIT has shown that it is very resilient and can continue to bring shareholders value as we dive into the next section.
Contrasting Performance in Distributable Income and DPU
| Year on Year Difference | 1H FY2022 | 1H FY2021 |
| --- | --- | --- |
| Distributable Income | S$28.602 million(+3.8%) | S$27.546 million |
| Distribution Per Unit (DPU) | 2.40 cents (+2.6%) | 2.34 cents (-19.7%) |
Despite the drop in Gross Revenue and NPI, Lendlease REIT managed to grow its Distributable Income and DPU by a remarkable 3.8% and 2.6%. The Distributable Income and DPU managed to grow despite a lower NPI due to their share of profits of associates (S$7.419m). Over the past year, Lendlease REIT has been slowly increasing its indirect stake in JEM. Right now, Lendlease REIT holds 24.8% in ARIF3 (indirect interest) and 53% in LLJP (indirect interest). These 2 entities hold an indirect interest of 75% and 25% respectively in JEM. This makes Lendlease REIT's indirect interest in JEM coming up to 31.85%, as compared to last year's 3.75% which is fantastic because JEM is a prized asset.
Rock Solid Balance Sheet
| | As at 31 December 2021 | As at 30 September 2021 | As at 31 December 2020 |
| --- | --- | --- | --- |
| Aggregate Leverage | 33.5% | 34.3% | 35.5% |
| Interest Coverage | 9.7x | 8.8x | 8.5x |
| Average Cost of Debt | 0.92% | 0.90% | 0.88% |
Closing off 1H 2022 on a strong note, Lendlease REIT continues to hold a strong balance sheet with a relatively low gearing of 33.5%, a drop from last quarter's 34.3%. The cost of debt, however, has been increasing from 1H 2021 at 0.88%, to 0.90% last quarter, to 0.92% as of 31st December 2021. Despite this small growth, their current cost of debt is still extremely low as compared to most of its peers. Lastly, Lendlease REIT's Interest Coverage Ratio (ICR) is also holding stable at 9.7x, further improving from September's 8.8x and a year ago's 8.5x.
Portfolio Updates
Next up, let's look at Lendlease REIT's overall portfolio. As of 31st December 2021, Lendlease REIT has managed to maintain a strong WALE at 8.4 years (NLA) and 4.4 years (GRI) coupled with a high portfolio occupancy of 99.9% despite covid being a huge disruptor for 313@somerset. As we can see from the snapshot above taken from its result presentation, their portfolio occupancy has suffered a heavy dip due to covid, from 99.8% in March, down to a low of 99% in September, and slowly recovering over the past few quarters. The overall stability is thanks to their Italian asset, Sky Complex, which continues to provide a steady and stable stream of income.
Acquisition of JEM
As mentioned above, Lendlease REIT holds a 31.85% indirect stake in JEM as of 31st December 2021. This is a very smart move by the management as this brings them 1 step closer to acquiring JEM over the long term. Over the long term, Lendlease REIT's growth prospect still lies within acquiring JEM and PLQ into the portfolio either through indirect or direct interest. Shortly after the 1H 2022 results were released, Lendlease REIT announced the acquisition of JEM.
Acquisition Details
JEM is definitely not a stranger to those who reside on the West side of Singapore as it is located in the heart of Jurong East. The overall asset comprises the mall itself as well as 12 levels of Grade A office space which is currently fully leased out to the Ministry of National Development of Singapore. The overall committed occupancy holds at a strong 100% with a long WALE of 5.9 years.
The acquisition itself will have a total acquisition cost of S$2.015 billion and will be completed through a proposed Equity Fund Raising (EFR), coupled with debt financing, cash reserves, and other internal resources as well. Based on the announcement and underlying notes, Lendlease REIT is proposing to raise S$837m by issuing an approximate 1.025 billion new shares at an illustrative price of S$0.82 per new share.
Pro-Forma Effects
With a proposed EFR, Lendlease REIT is suggesting a combination of a Private Placement (PP) as well as a Preferential Offering (PO). The key difference between the two would be that PPs are generally reserved for bigger institutions and investors while POs are open to all existing shareholders based on a pro-rata basis.
As we can see from the illustration above, we can expect Lendlease REIT's Pro-forma DPU to grow between 9.5% to 10.5% as the COVID-19 impact is a one-off event that is unlikely to see a repeat in the near future.
On top of this, Lendlease REIT will see further diversification in its portfolio with its Singapore exposure increasing from 76.5% to 88.0%, thus reducing any possible Foreign Exchange (Forex) risks. With the acquisition of JEM, Lendlease REIT's Pro-forma WALE will also see a slight growth from 8.4 years to 8.9 years. It is also good to note that as of 31st December 2021, the weighted average lease term remaining is 22.9 years.
Last but not least, post-acquisition, Lendlease REIT is expected to see a huge spike in its gearing ratio from 34.6% to 40.7% based on the 1H FY2022 results. We can also expect the Gross Revenue, NPI as well Distributable Income to more than double year over year in FY2022. The NAV/share is expected to stay almost stagnant at S$0.80 post-acquisition as compared to S$0.81 in 1H FY2022 but it is good to see that the DPU can still grow despite the share base growing more than 2x in size.
Potential Growth Catalysts
After the expected acquisition of JEM, can Lendlease REIT still grow in the future? Let's dive right into some of the potential growth catalysts for Lendlease REIT in FY2022 as well as the future.
Potential Pipeline Assets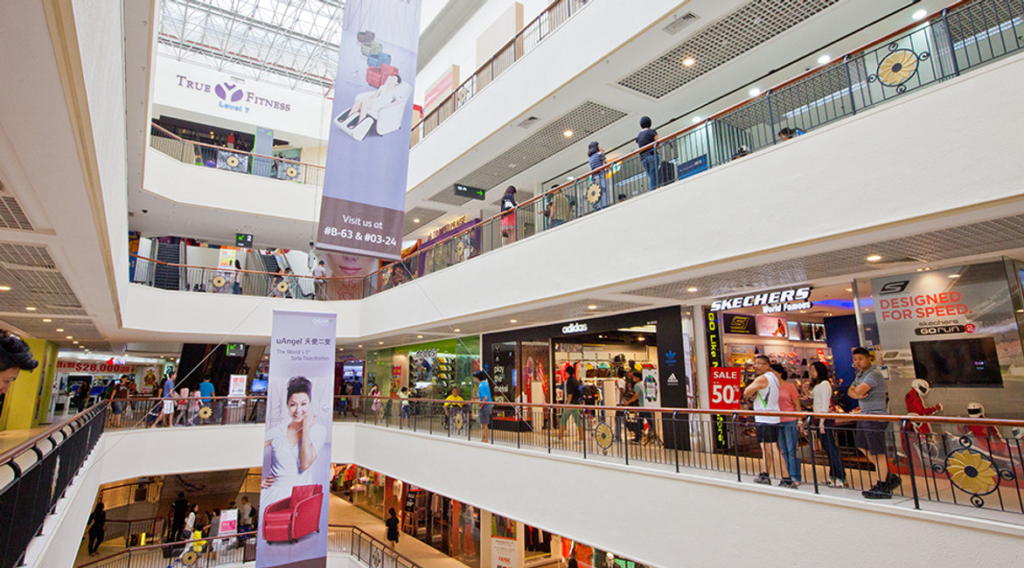 Lendlease REIT has a rather large sponsor, Lendlease, which is listed on the ASX. The sponsor holds stakes in 3 fantastic assets in Singapore, namely Parkway Parade (10% interest), Jem (75% interest), and the newly opened Paya Lebar Quarter (30% interest).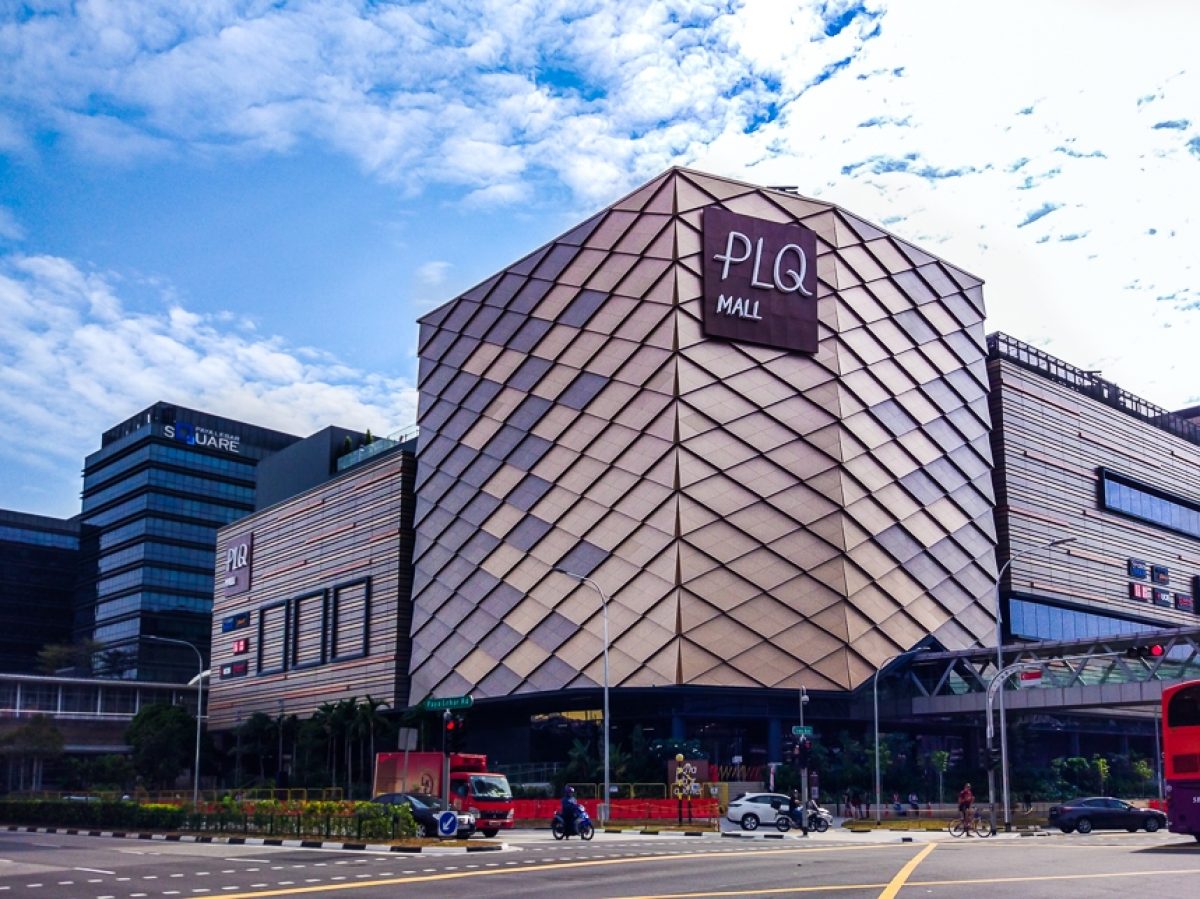 These assets are prized jewels that can be a great boost to Lendlease REIT's portfolio, bringing about great value as well as improving diversity. After the acquisition of JEM, We can definitely expect Lendlease REIT to start acquiring stakes in the other 2 assets from its sponsor.
Post Covid Recovery
As we start to navigate into 2022, moving out of 2021, we can definitely expect the global economy to slowly recover as the covid pandemic situation slowly eases. We can also expect retail malls to start seeing increased footfall, though not back to pre-covid levels just yet but definitely an increase from 2020 as well as 2021. We can also start to expect more companies to have employees back in the office, which ultimately improves the commercial side of Lendlease REIT's portfolio.
Valuation v. Peers
| | PB Ratio | Annualized Dividend Yield |
| --- | --- | --- |
| Lendlease REIT ($0.825) | 1.058x | 5.818% |
| CapitaLand Integrated Commercial Trust ($2.05) | 0.995x | 5.073% |
| Frasers Centrepoint Trust ($2.26) | 0.983x | 5.347% |
| Mapletree Commercial Trust ($1.81) | 1.052x | 5.243% |
As we can see, Lendlease REIT is closely tied to its peers with the average PB ratio across the 4 REITs coming up to 1.022x and the average annualized dividend yield coming up to 5.37025%. From a quick glance, we can see that Lendlease REIT is priced at a higher premium than its peers with the highest PB ratio of 1.058x but it also holds the highest annualized dividend yield at 5.818%. With the upcoming JEM acquisition, we can expect the DPU to grow by 9.5% to 10.5%, bringing the annualized dividend yield up to 6.036%. This will help put Lendlease REIT ahead of its peers despite it being the smallest in terms of market cap and assets under management.
Final Thoughts
Overall, Lendlease REIT is a fantastic but very undervalued REIT to buy and hold over the long term. The potential growth catalysts are definitely an added plus to its relatively fair valuation. Not to mention the acquisition of JEM, which was predicted and anticipated since the IPO of the REIT itself. My first buy position was initiated in my Premium Subscription group, in April 2020 at S$0.50. Since then, I have accumulated a few tranches along the way and finally sold off the entire position in April 2021 at S$0.805, marking a 69.2% return (including dividends) since my first tranche after only 1 year.