Frasers Centrepoint Trust (SGX: J69U) recently announced that they will increase their stake in PGIM Real Estate Asia Retail Fund Limited (PGIM ARF) by 12.07% to a total of 36.89%. This acquisition of approximately S$197.2 million will be fully funded by debt. This will put Frasers Centrepoint Trust's gearing to 36.2%. In this article, I'll be sharing what does this mean for investors and what should investors look out for?
Frasers Centrepoint Trust
Frasers Centrepoint Trust is a retail REIT that owns 7 retail properties in Singapore. The properties are Causeway Point, Northpoint City North Wing, Waterway Point (40% interest), Changi City Point, YewTee Point, Anchorpoint and Bedok Point.
Frasers Centrepoint Trust also currently own a total of 36.89% interest in PGIM ARF. PGIM ARF owns and manages a total of 5 retail malls, Tiong Bahru Plaza, White Sands, Hougang Mall, Century Square and Tampines 1 as well as an office property (Central Plaza) in Singapore. It owns two retail malls in Malaysia as well.
Frasers Centrepoint Trust also has a 31% stake in Malaysia-listed retail REIT, Hektar Real Estate Investment Trust (KLSE: 5121).
Combined Interest with Sponsor In PGIM ARF
Frasers Centrepoint Trust's sponsor Frasers Property Limited has a stake of approximately 63.1% in PGIM ARF. This brings the total combined interest in PGIM ARF of Frasers Property Limited to 100%. It is also good to note that Frasers Property Limited has already acquired PGIM ARF's property manager earlier this year.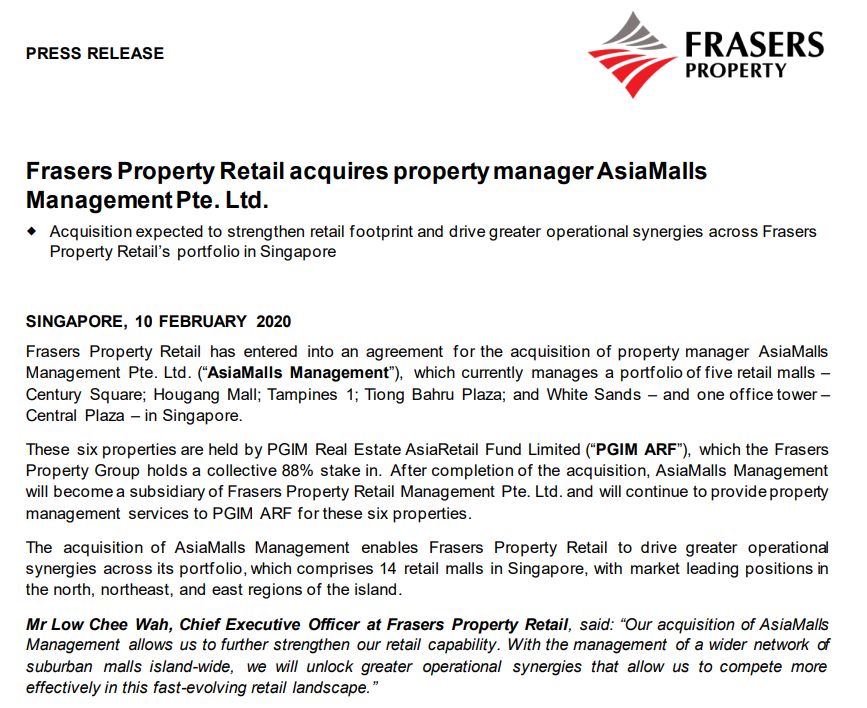 Impact of Acquisition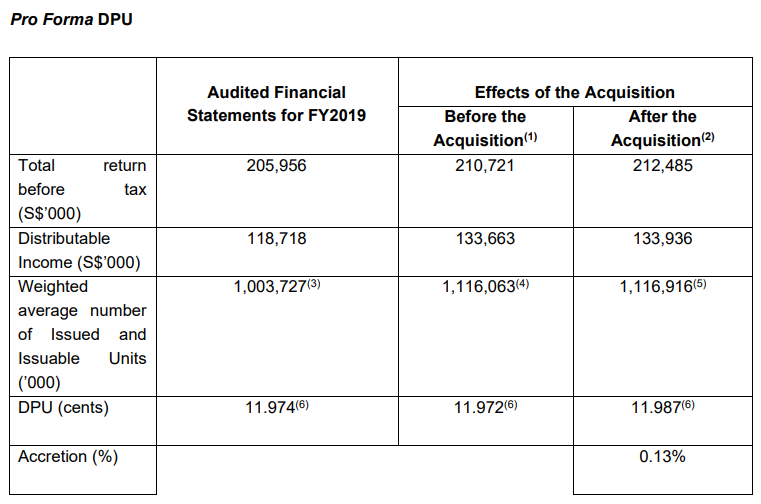 The acquisition is actually DPU accretive which is great for shareholders. You can see the Pro Forma DPU change in the table above.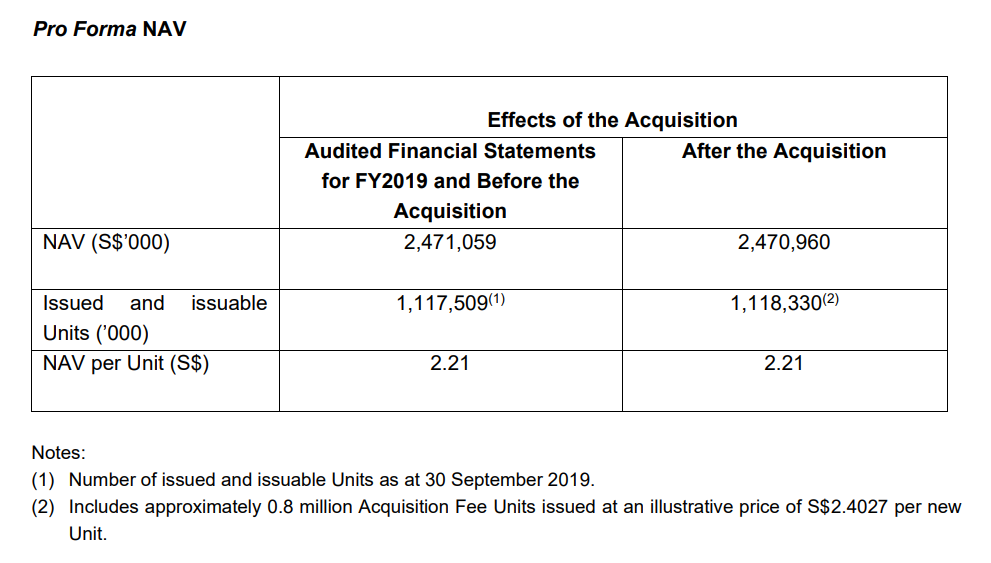 It is also good to note that the acquisition is fully funded by debt which means there are no new units being issued (other than the Acquisition Fee Units). As a result, even though the overall NAV decreased slightly but the NAV per unit is unchanged.
Lastly, since the acquisition is fully funded by debt, the gearing went up from 32.9% to 36.2%. Though it is a little high, it is still in an acceptable range.
Rationale for Acquisition
There are 2 main reasons for why Frasers have been increasing their stake in PGIM ARF recently.
Increases Pipeline Assets
With the increase stake and potential acquisition of PGIM ARF, this increases the number of potential assets that can be pipelined into Frasers Centrepoint Trust.
Aligned with Frasers Centrepoint Trust
It is good to note that Frasers Centrepoint Trust's assets are mainly heartland malls. PGIM ARF's assets are also mainly heartland malls like Tiong Bahru Plaza and Tampines 1. The acquisition makes sense as the malls under PGIM ARF are aligned with the malls that are currently under Frasers Centrepoint Trust.
Effective Fund Raising May Come
When the acquisition finally comes into play, there will be an Effective Fund Raising (EFR) to raise funds for the acquisition. Investors have to take note that Frasers Centrepoint Trust means that they might need to conserve some capital for this EFR when it comes.
Though there aren't any clear signs as to when it will come, I'm sure it will take place in the coming 6-12 months ahead as it is the best time Frasers Centrepoint Trust to issue an EFR without much dilution for shareholders. This is because the share price has appreciated a substantial amount over the past few weeks and due to low interest rates, they can easily access debt with lower costs.
What I'll Be Doing If An EFR Comes
I have already prepared myself as well as the members in my Premium Subscription group to conserve some capital and be prepared for the EFR when it comes. My strategy is to subscribe in excess regardless of whether the EFR is a rights issue or a preferential offering. I would prefer a rights issue because rights issues tend to offer shares at a larger discount as compared to a preferential offering.
Final Thoughts
All in all, I like this move by Frasers as this allows Frasers Centrepoint Trust to acquire more assets that matches and aligns with their business model of holding heartland malls. I will be waiting for the EFR announcement to come and then subscribe in excess to fully take advantage of the discounted price. I foresee Frasers Centrepoint Trust to grow exponentially and maybe even out performing Capitaland Mall Trust.