The well-known SaaS Data Analytics company, Datadog (NASDAQ: DDOG), has just released its FY2020 Earnings together with some exciting acquisitions. Investors seem pretty excited about this set of earnings as the share price has been moving upwards in recent weeks. Without further delay, let's jump right into their earnings.
Extraordinary Revenue Growth
| | 3M Ended December 31, 2019 | 3M Ended December 31, 2020 | FY Ended December 31, 2019 | FY Ended December 31, 2020 |
| --- | --- | --- | --- | --- |
| Revenue | $113.6 million | $177.5 million (+56.3%) | $362.8 million | $603.5 million (+66.3%) |
| Cost of Revenue | $25.7 million | $40.9 million (+59.1%) | $88.9 million | $130.2 million (+46.5%) |
| Gross Profit | $87.9 million | $136.7 million (+55.5%) | $273.8 million | $473.3 million (+72.9%) |
As we can see, Datadog has amassed a huge growth in revenue, increasing 56.3% for the quarter and 66.3% for the full year. Datadog has almost managed to grow its gross profit by 72.9% year on year.
This huge growth is definitely not a one-off spike and Datadog is set to keep on growing consistently over the next few years as it continues to aggressively invest back into the business. Seeing that Data Analytics is a growing trend over the next couple of years, Datadog is very well-positioned for the future.
Operating Expenses
| | 3M Ended December 31, 2019 | 3M Ended December 31, 2020 | FY Ended December 31, 2019 | FY Ended December 31, 2020 |
| --- | --- | --- | --- | --- |
| Research and Development | $35.9 million | $67.7 million (+88.6%) | $111.4 million | $210.6 million (+89.0%) |
| Sales and Marketing | $41.6 million | $60.0 million (+44.2%) | $146.7 million | $213.7 million (+45.7%) |
| General and Administrative | $12.7 million | $17.9 million (+40.9%) | $35.9 million | $62.8 million (+74.9%) |
| Total Operating Expenses | $90.2 million | $145.6 million (+61.4%) | $294.0 million | $487.0 million (+65.6%) |
Moving onto the operating expenses, we can see that Datadog is still aggressively growing its product and business as the R&D as well as the S&M segment is growing very aggressively. Most investors fail to see that a high growth tech company like Datadog needs to keep on reinvesting profits back into the business to help it grow much faster and bigger.
I believe that the end goal for Datadog is definitely reaching profitability over the next few years and we can already see the light at the end of the tunnel in the next section.
Fantastic Cash Flow
Moving onto cash flow, we can see that Datadog's operating cash flow has definitely improved substantially year on year, growing a massive 350% as well as its free cash flow which grew over 10,000%. The free cash flow is a key indicator to show that Datadog is actually a very profitable and positive cash flow generating company but chooses to reinvest profits back into the business to help grow itself bigger.
I personally like the approach that Datadog is going with, aggressively growing its product offerings as well as marketing it out to more clients.
Rapid Customer Growth
As of December 31st, 2020, Datadog has amassed a remarkable 97 customers with an ARR of $1 million or more, a 94% increase as compared to 50 in the year prior.
As of December 31, 2020, Datadog has a total of 1,253 customers with an ARR of $100,000 or more, a 46% increase as compared to 858 in the year prior.
This segment definitely showcases that all the reinvested profits into Sales and Marketing has paid off as we can see in the huge increase in larger contract customers for Datadog.
Datadog Goes Shopping
Datadog has also announced 2 new acquisitions as they release the FY2020 results. Let's take a look into these 2 acquisitions and how they can help further improve Datadog.
Timber Technologies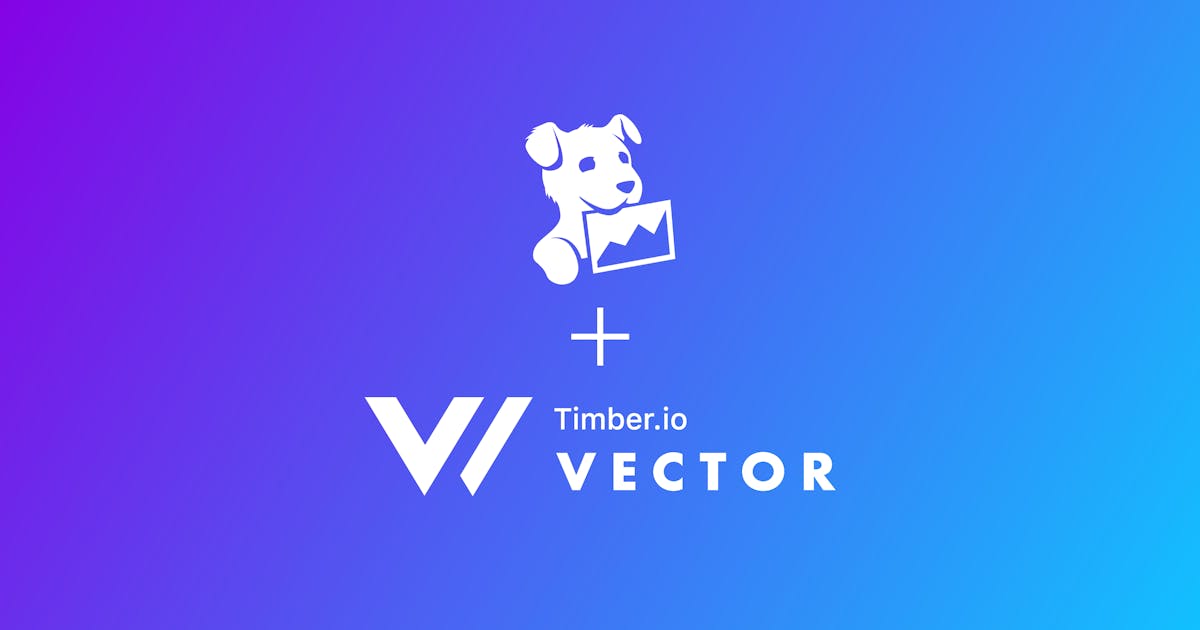 Datadog's first acquisition is Timber Technologies, the developers of Vector, a vendor-agnostic and high-performance observability data pipeline. With Vector, customers can collect, enrich, and transform logs, and other signals across multiple tools and data sources, in both on-premises and cloud environments, and route this data to the destination of their choice.
Observability data like logs, traces, and metrics are extremely critical to organizations maintaining the health and availability of their applications. However, large enterprises can often have hundreds of legacy and cloud observability technologies deployed across their applications, making it impossible to manage the egress of sensitive data, consolidate monitoring platforms, and control costs. With Vector, customers will be able to solve these challenges by gaining full control over how and what data flows out of applications into observability platforms whether they run on-premises or in the cloud.
Datadog's management expects this technology to further empower their customers to control their observability data while providing broader points of entry to their platform. Under the terms of the acquisition, co-founder and CEO Zach Sherman and co-founder and CTO Ben Johnson will join Datadog within the product and engineering teams respectively to build this integrated vision. The core team from Timber Technologies will become Datadog employees.
Sqreen
Datadog's second acquisition is Sqreen, a SaaS-based security platform that enables enterprises to detect, block, and respond to application-level attacks. Sqreen's proven application security management platform provides Runtime Application Self-Protection (RASP) and in-app web application firewall (WAF) that is already used by hundreds of development, operations, and security teams in production to detect and block code level exploits while allowing legitimate traffic. The addition of Sqreen's capabilities will provide development, security, and operations teams a unified platform to deliver and manage secure and resilient applications.
Here is what Datadog CEO, Olivier Pomel, had to say.
"The application layer is currently one of the most vulnerable and exploitable attack surfaces," said Olivier Pomel, CEO, Datadog. "In combining Sqreen with Datadog, we plan to close the gap between application developers and security teams and provide our customers robust application security, without the disjointed visibility, high implementation costs and steep learning curve of traditional application security products."
Here is what Sqreen CEO, Pierre Betouin, had to say.
"Today's announcement marks an exciting new chapter for Sqreen that will enable us to deliver on our mission of creating a more secure future for all organizations," said Pierre Betouin, CEO, Sqreen. "As part of Datadog, we will be able to accelerate the way we build security tools that automate application protection, threat detection, and security monitoring to deliver more value to customers."
This acquisition is still subject to certain customary closing conditions, including receipt of required regulatory approvals, and is expected to close in Q2 2021.
Final Thoughts
Datadog is definitely one of my top picks for Data Analytics companies along with Elastic, Sumo Logic, and Palantir. The company has been able to grow consistently, showing big growth numbers across several quarters. The best part is Datadog does not show any signs of slowing down this strong level of growth as you can see from additional acquisitions being made as well as aggressive spending in R&D as well as S&M.
I've been accumulating Datadog over the past few months and will continue to when the stock price dips as the company is definitely a strong long-term pick that has the ability to 10x and even 20x over the long term.